Alright, it's time now to introduce our next movie starring the biggest, bestest, most fantastic giant lizard kaiju monster movie ever!
No, not him.
No not him either.
Who the heck is that?
He's not even a lizard, you're not even trying to stick with the spirit of this any more, are you?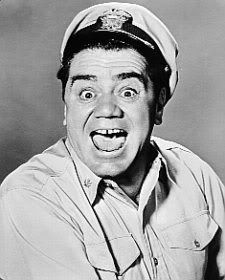 Now that's just mean... Anyways. This is Yongary! Korea's answer to all of the above, (save for Mr. Borgnine, he speaks for him self). In this prototypical giant monster movie, Yongary, a legendary (or so they say) creature is awakened when nuclear tests blah, blah... Destroys city... Little kid befriends him.... Dances like he's on "Laugh-In" etc, etc...
So here it is, the feature length version of the Public Domain Basement's version of "Yongary - Monster From the Deep," followed by links to our previous movies, "Laser MIssion" and "Warriors of the Wasteland."
"Laser Mission" 1990 Spy movie w/Brandon Lee and Ernest Borgnine.
"Warriors of the Wasteland" 1982 post apocalyptic movie w/Fred "the Hammer" Williamson & George Eastman